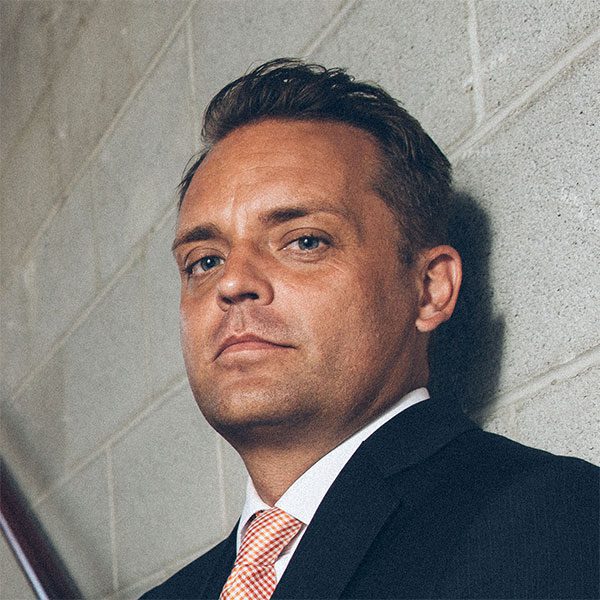 With over 20 years of experience practicing bankruptcy law, Mr. Larsen knows how to get you the best possible results.
Mr. Timothy J. Larsen was born on March 31, 1977, in Mt. Pleasant, Utah. He began his college studies at Snow College in 1995 and then at the University of Utah in 1998. He received a Bachelor of Science Degree in Business Management from the University of Utah in 2000. In 2004, he received a Juris Doctor degree from the S.J. Quinney College of Law at Utah.
While obtaining his education, Mr. Larsen worked for the Chapter 13 Standing Trustee, Andres Diaz, moving quickly from a File Clerk to a Case Manager, working up all cases assigned to the Honorable Judge Allen to confirm Chapter 13 Plan.
Upon graduation from law school, Mr. Larsen has specialized in debtor representation in bankruptcy cases under Chapters 7, 11, and 13. Mr. Larsen has been instrumental in bankruptcy practice and works in all areas of bankruptcy, including Chapter 11 filings, plans of reorganization, and adversary proceedings.
Mr. Larsen is a member of the Utah State Bar (since 2004), Federal Bar for the United States District of Utah (since 2004).
Mr. Larsen is a board member of the Utah Bankruptcy Lawyers' Forum and was awarded the Outstanding Mentor Award in 2014 by the Utah State Bar Association.
WHAT OUR CLIENTS ARE SAYING.
Don't just take our word for it. Here are some testimonials from a few of our satisfied clients.
"I have had the occasion of engaging Mr. Andy Diaz's professional services for my business between 2006 and 2008. Mr. Diaz was highly recommended by my trial lawyer based on Mr. Diaz's history of performance and integrity."
John D.D.S.
Sandy, UT
"My husband lost his job last year, and we were forced to file bankruptcy. I dreaded the entire procedure, but Diaz & Larsen helped make a tough time relatively stress-free. He was quick to respond to questions with clear, concise answers. I was amazed at how painless it was to get through the bankruptcy – not at all the horror that I thought it would be. I would definitely recommend Diaz & Larsen to anyone."
Beth and Richard
Salt Lake City, UT
"I want to express my sincere thanks for your help and guidance through the bankruptcy process. I couldn't have done it without you. Receiving the letter of discharge a few months ago was such a tremendous relief. "
Brad
Salt Lake City, UT
"They were available by phone or email throughout the day to answer any questions I had. In the end, my Bankruptcy was discharged without a single complication. I know for a fact that I could not have had a better Attorney helping me through this than Tim Larsen & the Diaz & Larsen firm."
Craig
Salt Lake City, UT